Larry's RV service technicians have over 50 years combined experience. This means they can handle most any RV repair job, be it small or large.

The service department at Larry's RV does all appliance repair, plumbing and electrical repair. We also install hitches, brake controls, wiring, etc... Plus we reskin and rebuild damaged RVs.

These professionals will also thoroughly check your RV before you take it out for your first vacation.

You never have to worry about service
after the sale when you buy your RV from Larry's RV!

Larry's RV
Sales & Service is your complete RV dealer!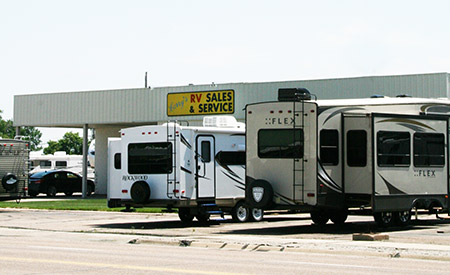 308.532.5474